Polywood
Durable and eco-friendly outdoor furniture
Durable and eco-friendly outdoor furniture
A Sustainable Mission
Over 30 years ago, we were the first to create weatherproof outdoor furniture using recycled plastic materials. Our mission remains the same — to recover and transform landfill-bound and ocean-bound plastic into beautiful outdoor furniture that will last for generations so you and your family can enjoy it season after season.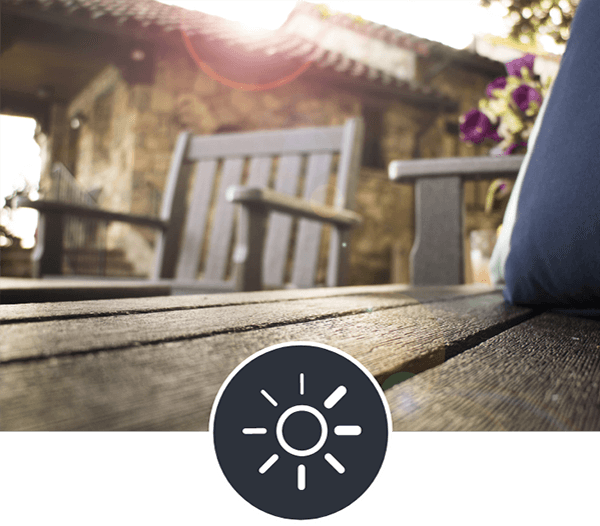 Color-Stay Technology
UV inhibitors and stabilizers protect from environmental degradation and, along with light stable pigments, run throughout the lumber so you can enjoy rich color for years to come.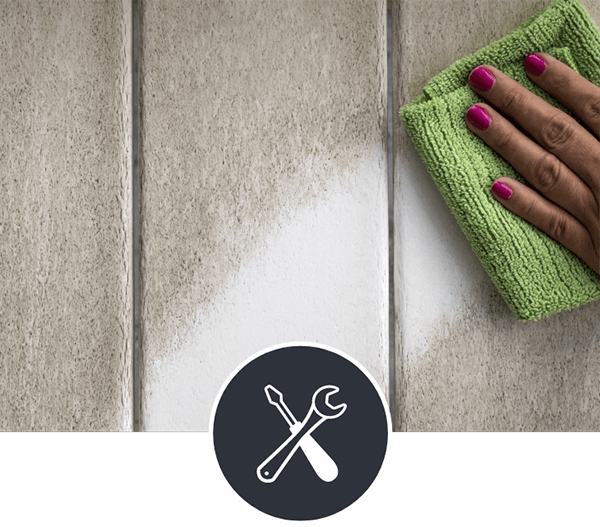 Low Maintenence
Our weather-resistant patio furniture cleans easily with soap and water, and you never need to paint, stain, or waterproof it, saving you time and money.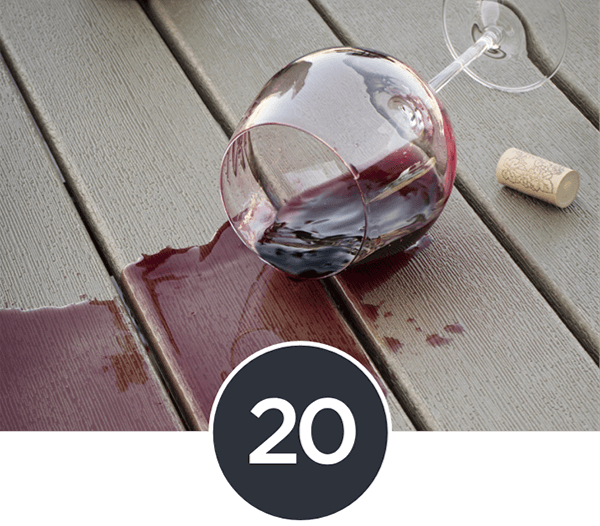 20-Year Warranty
Our heavy-duty patio furniture won't splinter, crack, chip, peel, or rot, and is backed with a 20-year warranty on our lumber so you can kick back and relax.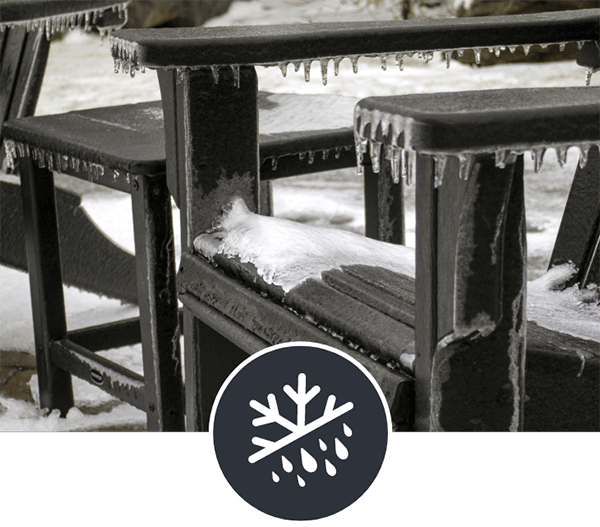 Weatherproof
Our all-weather patio furniture is built to handle the harshest conditions from hot sun and salt spray, to heavy winds and even blizzards.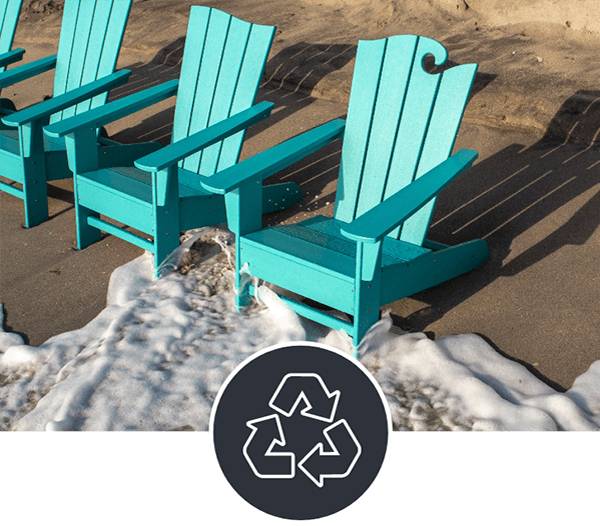 Sustainability Minded
Our infinitely recyclable lumber is made from reusable plastics with a zero-waste mindset—right here in the USA—to leave behind the lightest footprint possible.
#POLYWOOD
Polywood. Your Home.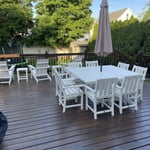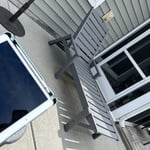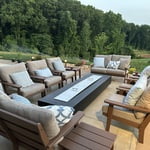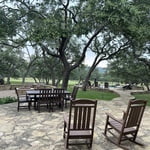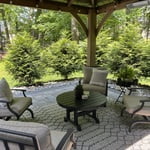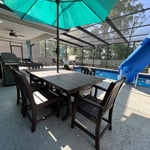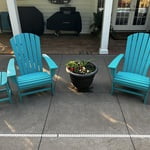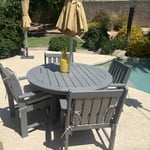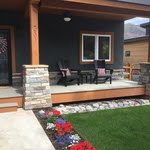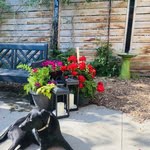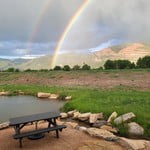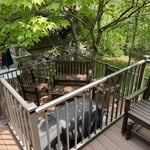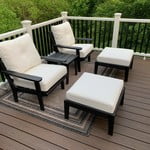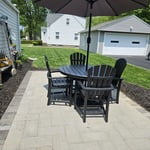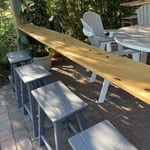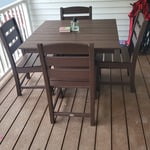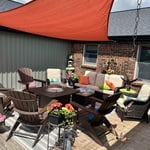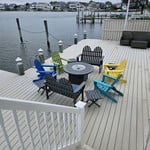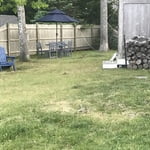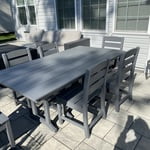 Durability
Polywood furniture is made from a high-density polyethylene (HDPE) material that is resistant to moisture, insects, and other environmental factors that can cause traditional wood furniture to rot or decay. This makes polywood furniture incredibly durable and long-lasting, with some manufacturers offering up to a 20-year warranty on their products.
Low maintenance
Because polywood furniture is resistant to the elements, it requires very little maintenance. You don't need to worry about sanding, staining, or sealing it like you would with traditional wood furniture. Simply clean it with soap and water as needed, and it will maintain its appearance for years to come.

Eco-friendly
Polywood furniture is made from recycled plastic, such as milk jugs and detergent bottles. By using recycled materials, polywood furniture helps to reduce waste and conserve natural resources. Additionally, polywood furniture is often fully recyclable at the end of its life, further reducing its environmental impact.
Polywood Furniture
Polywood furniture is a type of outdoor furniture made from a high-density polyethylene (HDPE) material that is derived from recycled plastic, such as milk jugs and detergent bottles. The material is engineered to have the look and feel of traditional wood, but with added durability and resistance to the elements. Polywood furniture is often used in outdoor settings such as patios, decks, and pool areas because it is weather-resistant, low maintenance, and eco-friendly. The furniture comes in a range of styles and colors, from traditional Adirondack chairs to modern dining sets, and is known for its long-lasting durability and low environmental impact.