Big Green Egg
Unleash the Flavor: The Ultimate Kamado-Style Charcoal Grill.
Unleash the Flavor: The Ultimate Kamado-Style Charcoal Grill.
Your Life Will Never Taste the Same!
The Big Green Egg is the highest quality, most versatile and simplest-to-use outdoor cooker you'll ever own.
Versatile. Authentic. Simple.
The Big Green Egg is the perfect grill for everyone – from the backyard cook to the world's most acclaimed chefs – all sharing a love of great flavor, simplicity and the convenience of the most versatile grill in the world! Our natural lump charcoal adds the perfect amount of live fire flavor to all of your favorite dishes… that's why everything tastes better cooked in an EGG!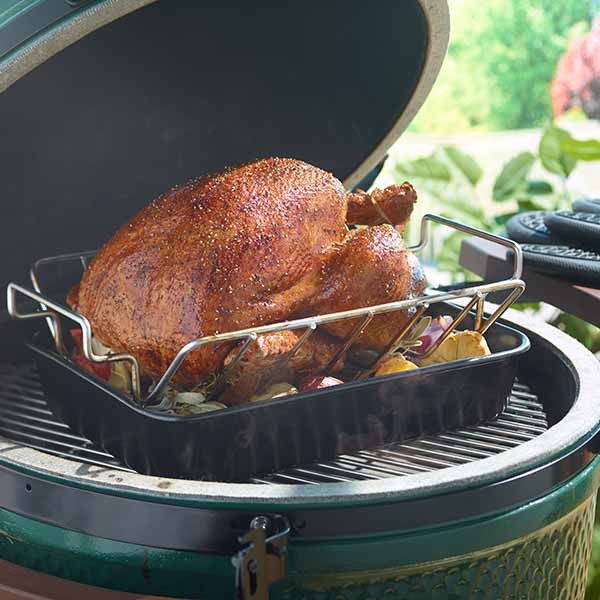 Roasted poultry, lamb, beef and vegetables are naturally tastier on the EGG because the juices and flavors stay locked inside.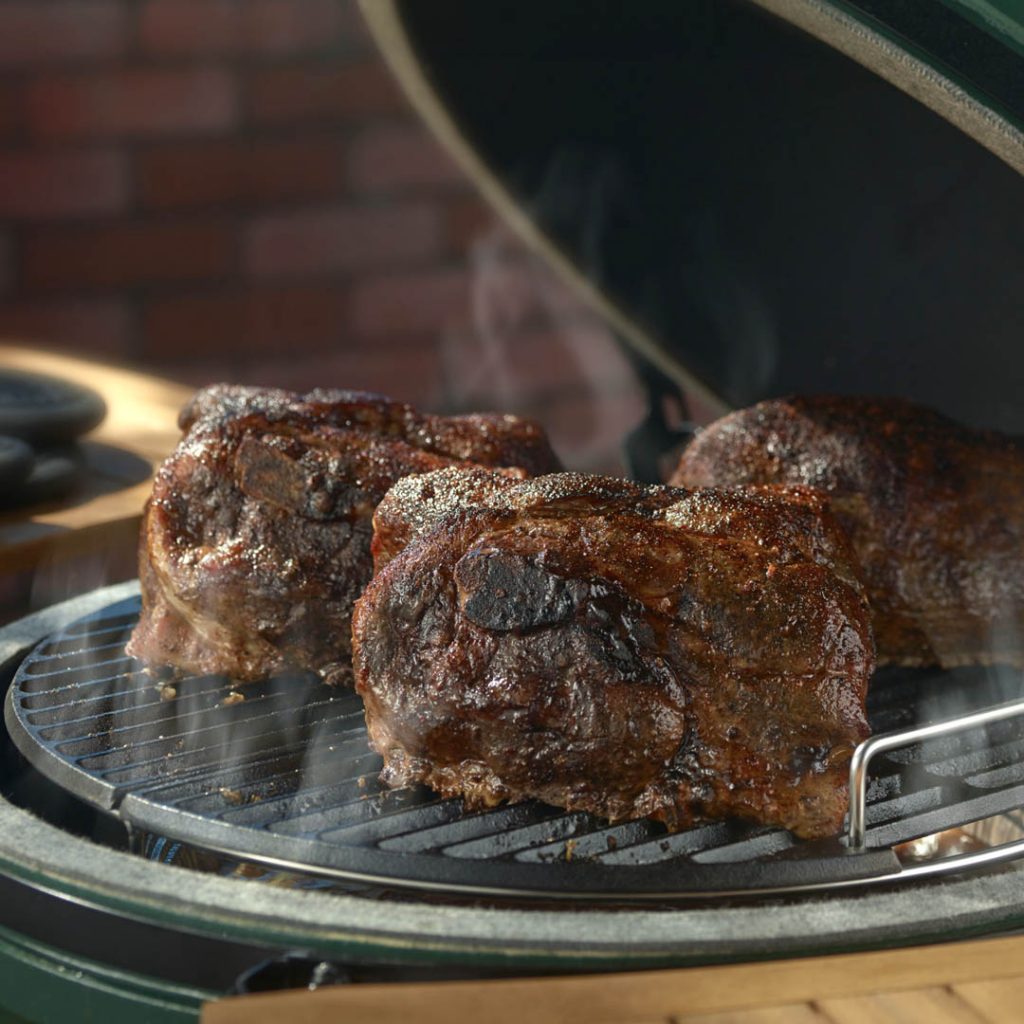 Insulating ceramics precisely control the temperature for succulent results. Smoking meats at low heat for eighteen hours… no problem!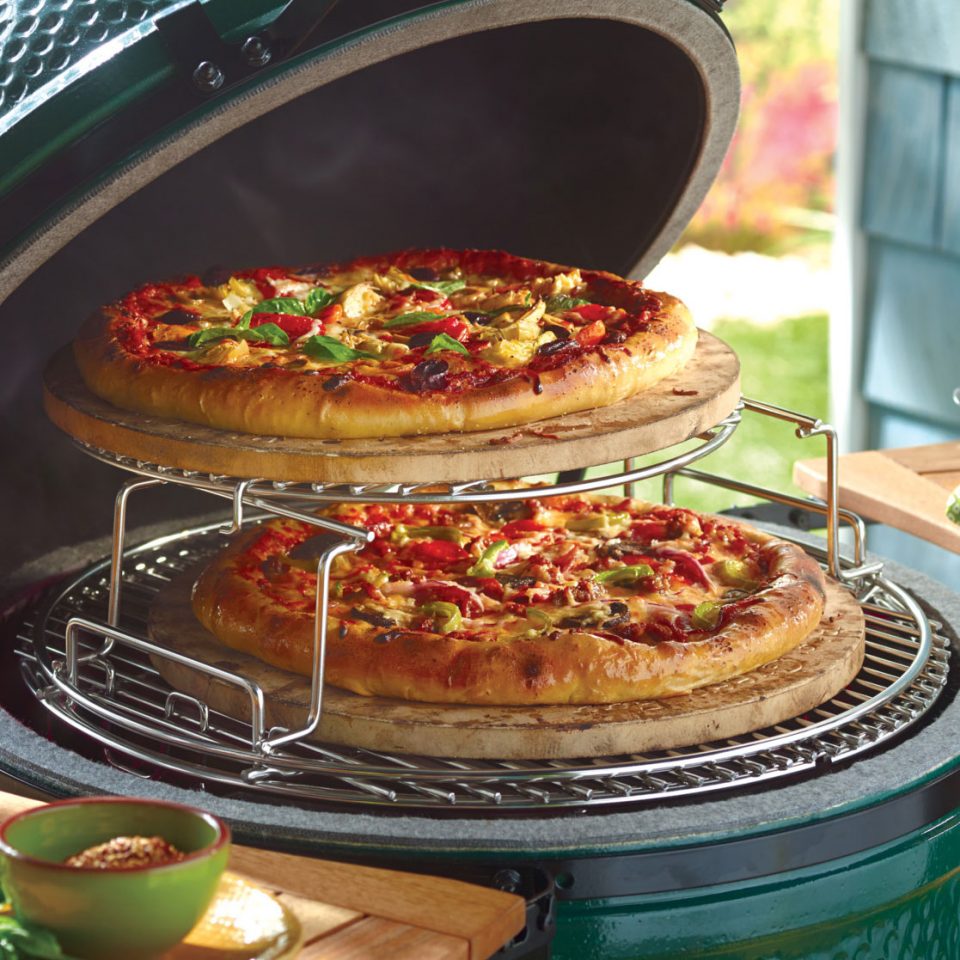 Using indirect cooking with a convEGGtor, the EGG bakes bread, pizza, casseroles, cobblers and pies better than your kitchen oven.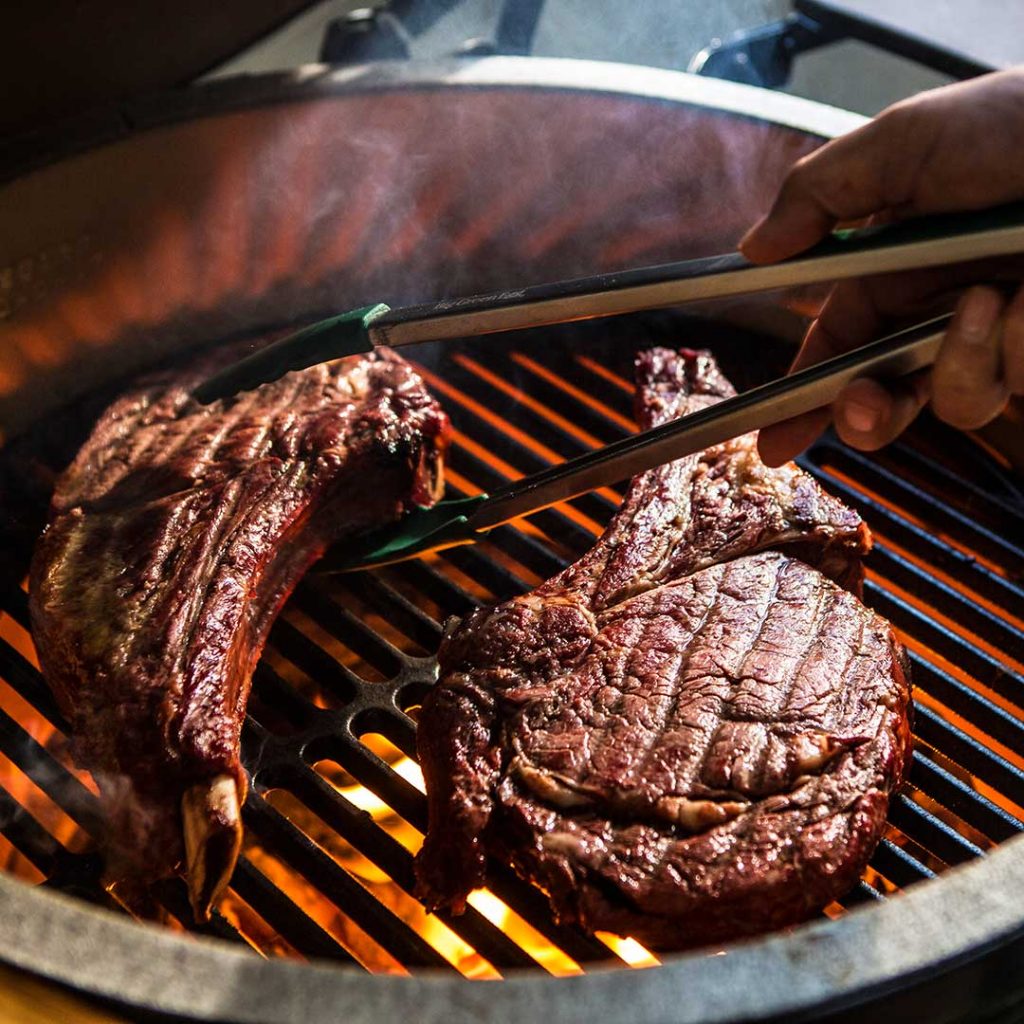 High Temp Grilling
Sear the perfect steaks, chops or burgers. Grilled fish and seafood turn out moist and tender with a delicious, flavor-packed crust.
Free Lifetime Warranty
An EGG will never rust, jam or wear out – and comes with a free Best-In-Class Lifetime Warranty.
Our patented components and state-of-the-art ceramic technologies provide unrivaled thermal properties and unequaled cooking performance, making an EGG a true year-round performer regardless of the climate!
We have been standing behind our products for over forty years. When you invest in a Big Green Egg, you will take home the highest quality outdoor cooker ever made.
Discover the BGE Family
The Big Green Egg family includes a range of kamado-style grills in various sizes to suit different cooking needs and spaces, from the compact MiniMax to the extra-large XL. Each grill is made with high-quality ceramic and features excellent heat retention and precise temperature control, allowing for versatile cooking methods and delicious, smoky flavors in every dish. The family also includes a variety of accessories and tools to enhance the grilling experience and make cooking even more enjoyable.